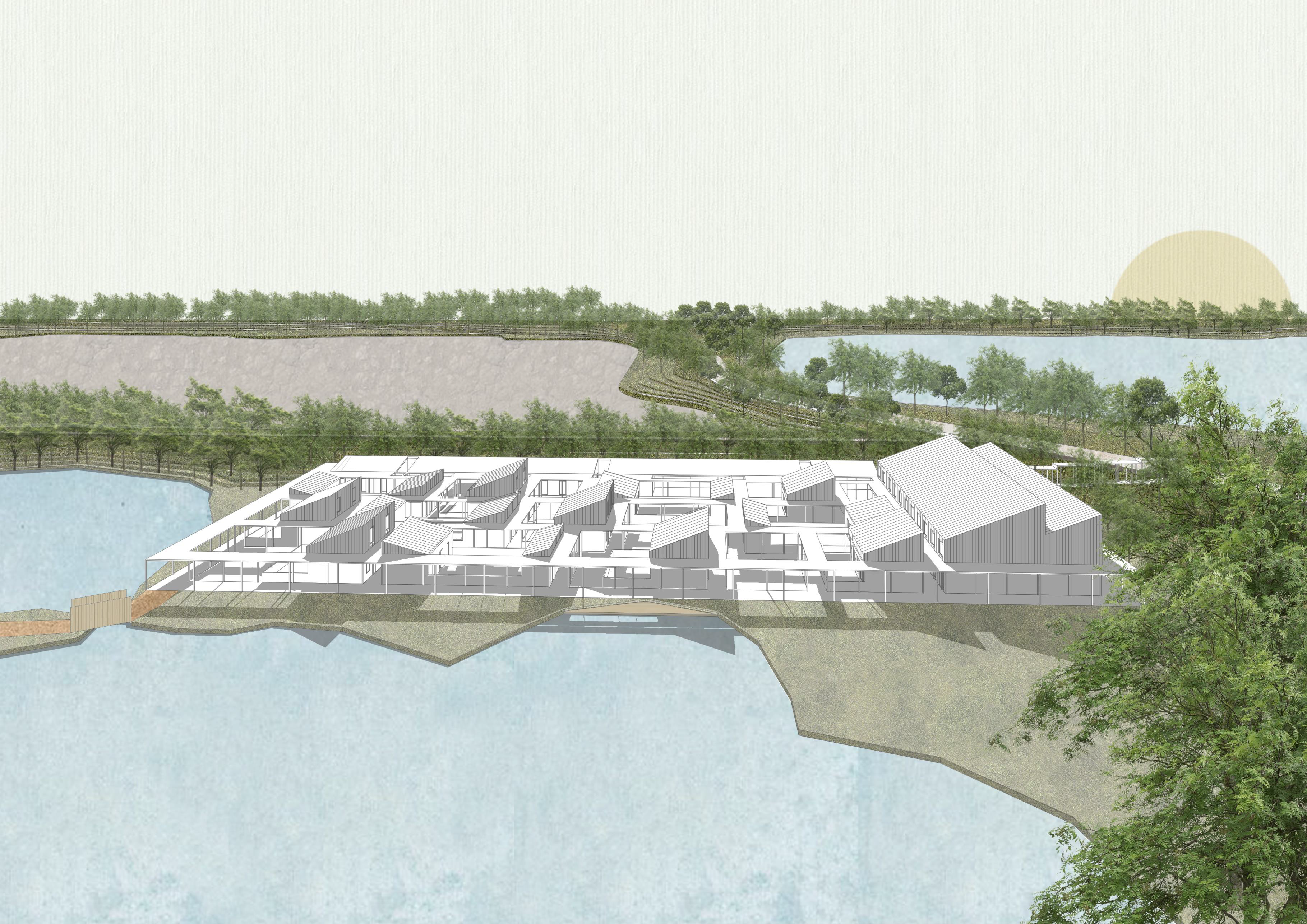 Animal Assisted Therapy Centre – Diploma
Animal-assisted therapy can be defined as a process whereby the physical, social, emotional and cognitive functions of an individual are improved through the presence of, and interaction with, an animal.  I have been interested in this topic for some time. I have always loved animals and was interested in what they could do. I have observed in the past that people are more balanced and have a better sense of well-being and mood around an animal that is kind to them. Animal-assisted therapy is not a science-based treatment, research is ongoing and we are learning more and more about it every day.
In September, I had the opportunity to travel to Romania with three of my partners on an Erasmus programme. After visiting the site, I realised that this environment is beneficial for people and therefore perfectly suitable for a therapeutic centre. The whole environment was very close to nature, alternating between dense woodland and flat desert. In my walk around the area, I considered that a slightly secluded lake with an interesting shape would be the most ideal location for the theme, because the larger lake is surrounded by smaller peninsulas, which make the environment more exciting, spectacular and welcoming. The area at the corner of the lake system stands out from the surrounding area because of its bay-like character. The flat area is isolated from the noisy road by the dense forest and surrounded by it, while the other two sides open up to the lakes, creating an intimate, calming atmosphere that is important for both the animals and the therapy participants.
The strip of vegetation and the water surface form a land bay, and I have sought to incorporate this into my building. It is this bay and the elongated shape of the area that shaped the building complex. The two main buildings, together with the lake, will create a much looser, perforated, permeable space world, which, with its permeability and transparency, will provide a safe and protected space. Following the natural features mentioned earlier, the building also closes to the road and opens to the water.
The building is designed to connect to the path, thus providing a passage for hikers. A long ramp precedes the arrival, forming a transition between the wooded landscape and the building. The elongated shape of the site has determined the articulation and design of the building complex. The smaller parts of the building were divided according to a grid, incorporating three different functions. There are communal gardens, accommodation units and animal housing. My intention was that this building could function as a therapeutic centre where people could come to spend a day, and also provide the opportunity for longer stays or even summer camps for children. I also wanted to help the situation of the animals there, so the centre is not only suitable for therapy animals, but also for injured and stray animals.
Author: Bodorkos Diána – The Department of Architecture Faculty of Engineering University of Debrecen
Source: Építészfórum