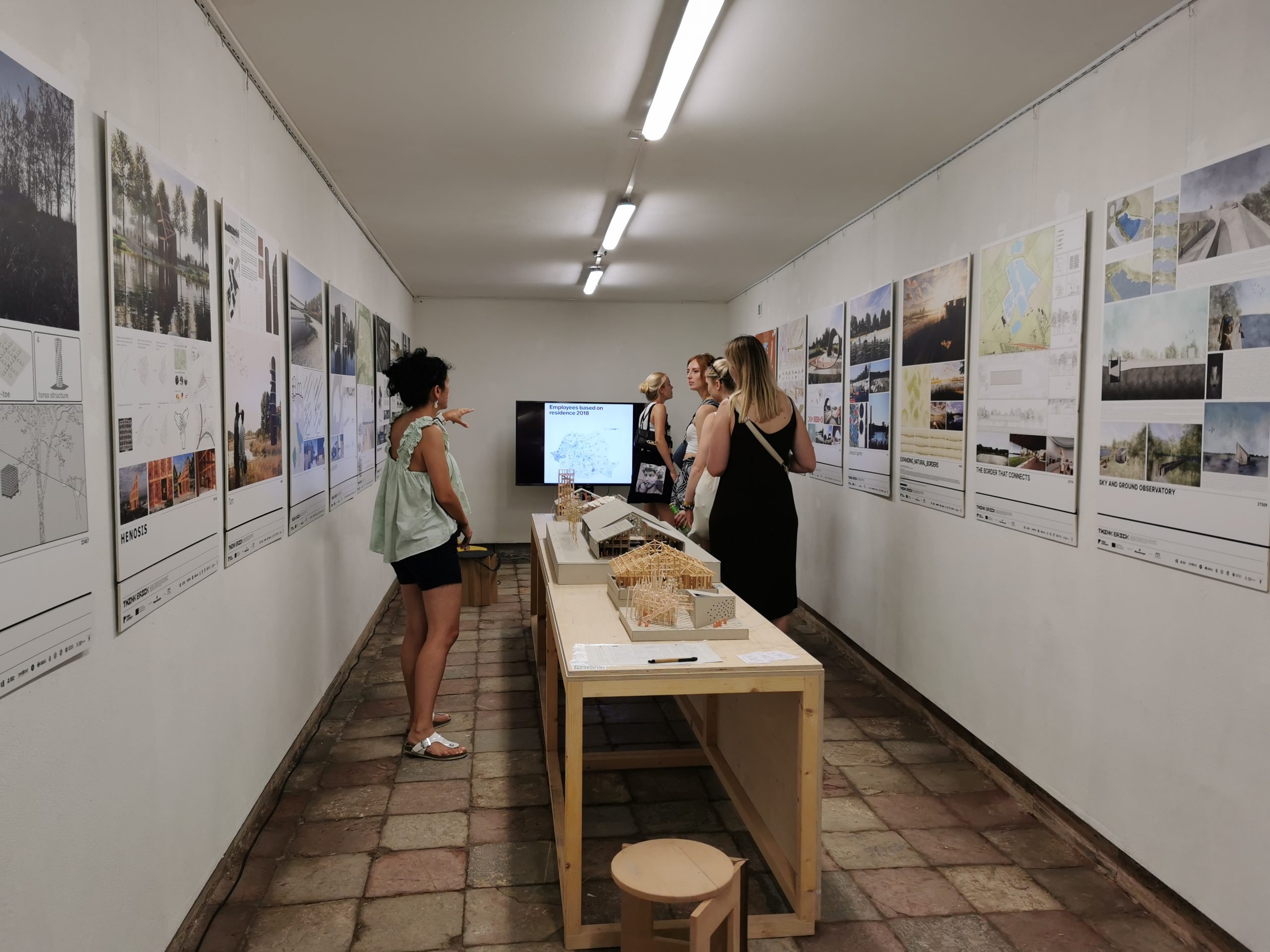 THE BRICKS OF VENICE (EXHIBITION + MULTIPLIER EVENT)
Tee BRICKs of Venice
multiplier event of Triplex Confinium project
The Palazzo Correr at Campo Santa Fosca, Venice
11/07/2022
Think Brick Competition projects can be seen between the 27th of July and 3rd of August at Romanian Cultural Institute's gallery in the The Palazzo Correr at Campo Santa Fosca. The exhibition collects all the submitted projects as well as a selection  of architectural models fabricated by FAUT's first year students for the extension of the Terra Museum in Kikinda. 
The exhibition was used as a backdrop for a day-long multiplier event in conjunction with the master class organized by IRCU Venice with the extraordinary participation of Professor. PhD. Francesco Amendolagine, Director of the Master Restauro, Università eCampus Milano,  arch. Paolo Tomasella, expert evaluator, and Eng. Dario Bragadin, Associazione Scientifica "Palazzo Cappello". Triplex Confinium communication was delivered by Associate Professor Cristian Blidariu.
The various project communications focused on the methodologies for reconstruction of severely damaged heritage sites (Teatro la Fenice) as well as strategies for the reuse of industrial heritage. Comparisons were drawn between the history of the Stucky family and the reconversion of their famous Venetian mill with that of the Bohn family and the current state of their former industrial facilities in Jimbolia and Kikinda. A presentation of the Think Brick competition was also delivered with focus on its impact on the reevaluation of the strategic site. 
The multiplier was targeted at Romanian as well as IUAV students and young italian architects present at the launch of the exhibition. In the latter part of the day a guided tour was also organized through the Molino Stucky mill, now the Venice Hilton hotel.
FAUT and Triplex Confinium team would like to thank, once more, Professor Grigore Arbore Popescu, director of IRCU VENICE and Dr Claudia Lazar for their invitation and support of the events.
The exhibition was curated by Associate Professor PhD. Cristian Blidariu, Lecturer PhD. Diana Giurea (FAUT), Lecturer PhD Cristina Povian. The team also includes custodians Assist. Prof. Phd Andreea Anghel and Assist Prof. PhD. Ovidiu Micsa.
The exhibition will remain open until our last day of the project August 3rd.