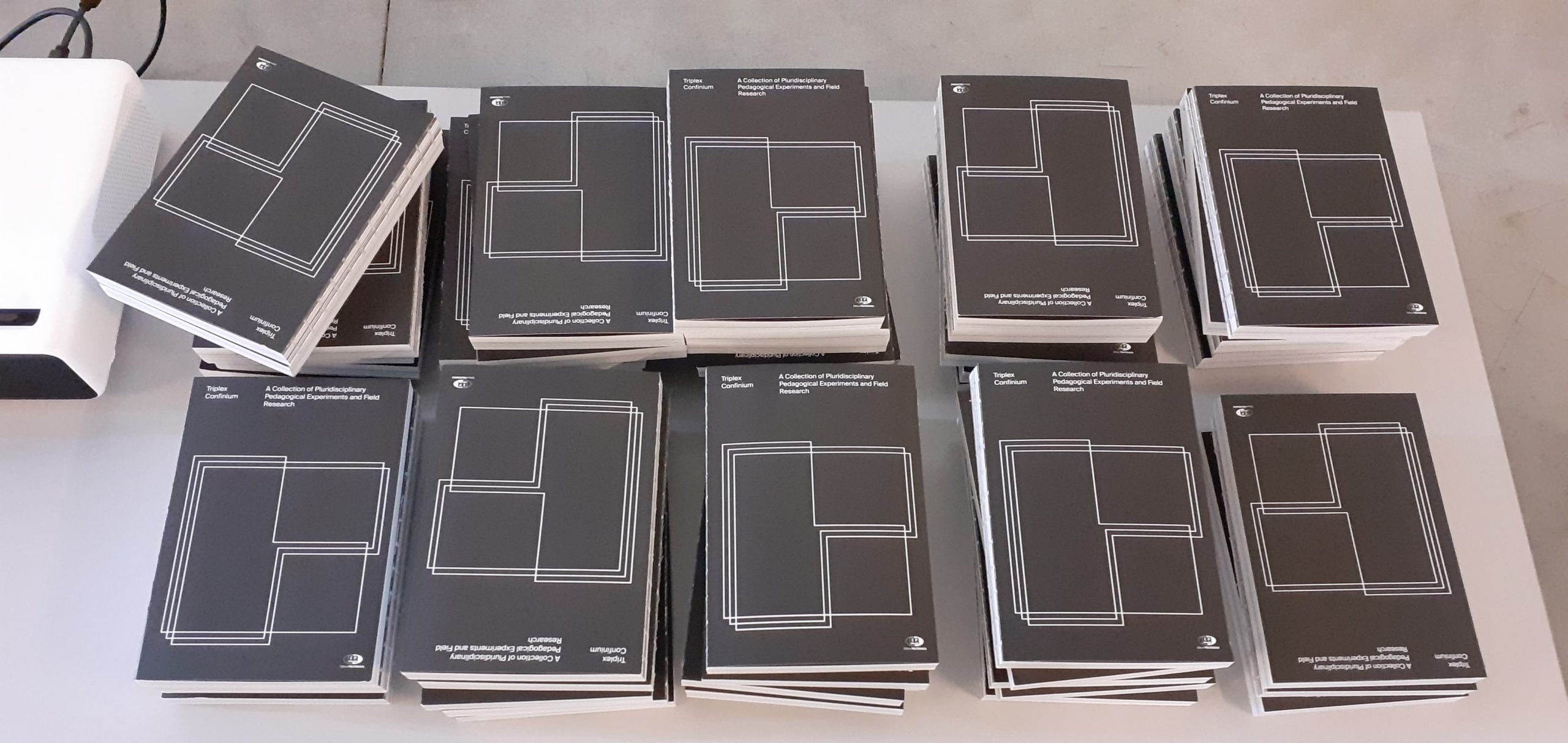 TIMISOARA MULTIPLIER EVENT
COMPETITIONS and their IMPACT
multiplier event of Triplex Confinium project
Faber, Timisoara
11/07/2022
Triplex Confinium partners wish to thank all participants attending Monday's Multiplier event in Timisoara at Faber Community.
We are happy to have been able to launch our final book, Triplex Confinium: A collection of Pluridisciplinary Pedagogical Experiments and Field Research. The book was freely distributed among participants but can also be seen here in its digital format
https://triplex-confinium.eu/o3-ltt-final/
During our four hour event, local hosts Cristian Blidariu and Oana Simionescu, managers acting on behalf of lead partner FAUT, presented the methodology of the entire project, opened the poster exhibition of the Think Brick International Competition and debated on the relevance of architectural competitions with a panel of guest speakers. We would like to thank Mr Aleksandar Bede (Novi Sad Chamber of Architects), Mrs Loredana Gaita (Romanian Order of Architects, Competitions Dep.), Mr Sergiu Blidariu (Regional Development Agency West) and Mr. Sergiu Petru Dema (Jimbolia Culture House and Jury member for Think Brick) for their valuable input during our talk. Aleksandar Bede introduced local audiences to the strong competition culture existing in Yugoslavia, and its visible impact on small regional towns such as Kikinda and Zrenjanin. Mrs. Loredana Gaita presented the history and impact of architecture competitions organized by OAR in the last decade, highlighting the need for further dissemination of this acquisition tool within secondary and tertiary towns. Mr. Sergiu Blidariu exposed the huge gap in numbers between tendered projects and competition ones, emphasizing the need for a stronger competition culture. As jury member and representative of the local community, Mr. Sergiu Dema evaluated the impact of the Think Brick competition, and its importance in bringing forth visions and strategies that might otherwise have been unknown to local actors. All agreed on the power that such competitions have in revealing to local actors a multitude of qualitative rather than quantitative solutions.
Participants; architects from Timisoara, academics from various fields (geography, architecture), students of UVT, cultural managers (BETA, Prin Banat, OAR, Casa de Cultura Jimbolia, Muzeul Presei), and representatives of public institutions (PMT, ADR Vest, PMJ) were invited to join our debate and offer insight on the relevance of architectural competitions for various public procurement processes. Responses and attitudes were measured throughout the panel talk using the Mentimeter collection method.
The evening was closed with a cocktail bar and more debates in a more informal setting.
We would like to thank all our partners that have supported us throughout these two and a half years: Wienerberger Romania- main sponsor of Think Brick, Jimbolia Culture House, TV Jimbolia, Tele U, Terra Museum Kikinda, Faber.