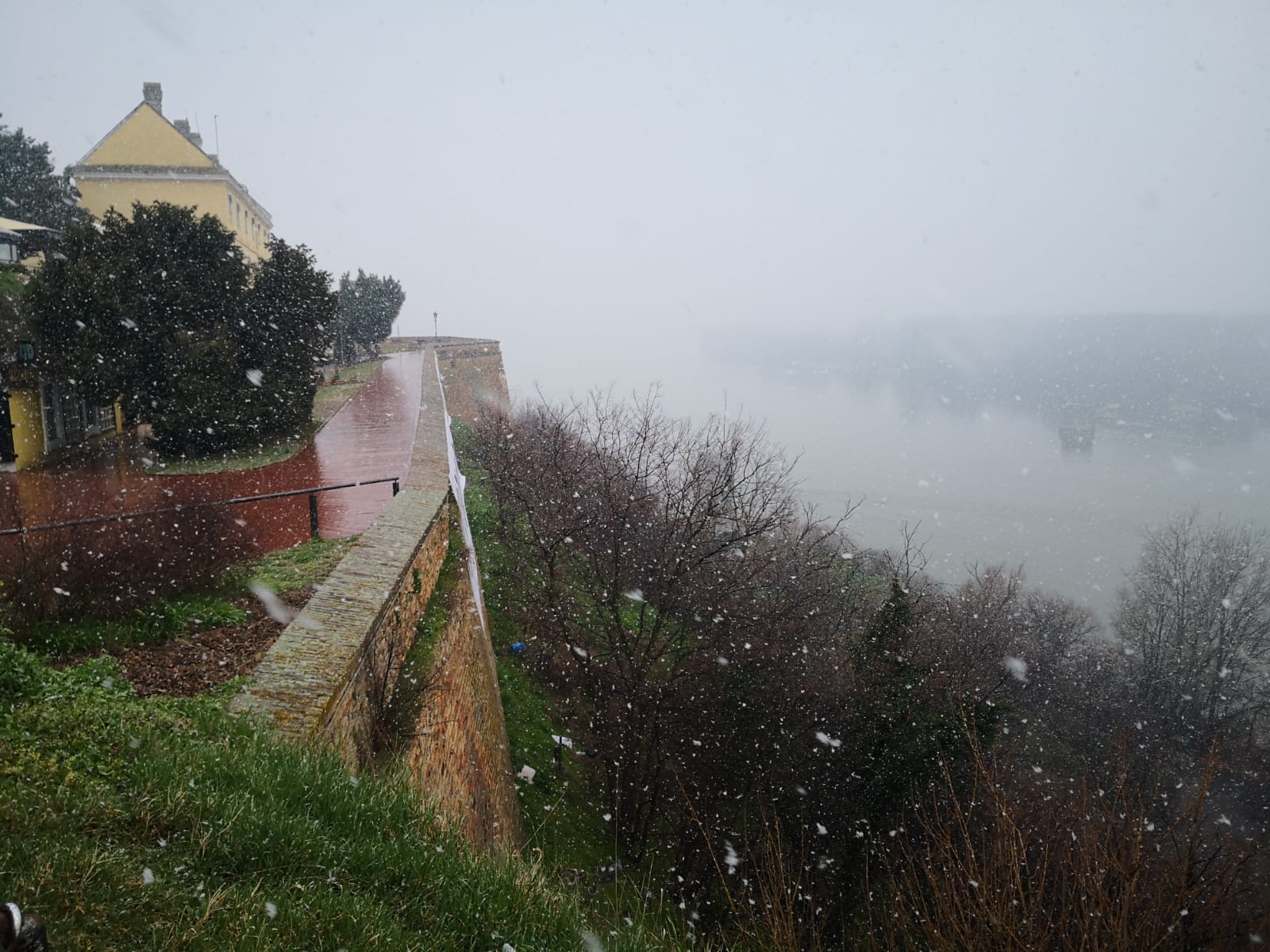 SECOND INTERIM TRANSNATIONAL MEETING- in snowy NOVI SAD!
Hello NOVI SAD – European Capital of Culture 2022
Between the 5th and 6th of March Triplex Confinium project partners met in Novi Sad for their second interim transnational project meeting.
With our April spring school just around the corner, just as we thought that winter is over, Novi Sad chose to greed us with sun and snowflakes. Our hosts, however, the team members of the Novi Sad Faculty of Architecture were more than warm in their welcome. For two full days Triplex Confinium partners worked to synchronize the details of their second Learning teaching experience, set to take place in Kikinda between the 1st and 14 th of April.
During our first session each partner presented their workshop proposals, and objectives. These were prepared during talks that precede our meeting within the past two months. A debate on the LLT calendar followed, as each proposal was placed within a specific time slot. The outcome will be presented shortly, but we are confident that our location, the Terra Studio for Terracotta Arts, as well as the imagined activities, focused on the implementation teaching module, will present participants with interesting challenges, while also serving as a fitting conclusion to our program.
In the second day partners worked on several project management issues, relating to expenditures, outputs, as well as organization of the second LTT.
Our meeting concluded in the snowy terraces of the Petrovaradin fortress. We will be back here for at least three days, during our first week of LTT2. Novi Sad is a vibrant city, and current European Capital of Culture that needs to be explored in depth. Join us in this exploration, as well as in Kikinda by applying to our second LTT. Details to be posted no later than the 15th of march. Stay tuned,
text. Cristian Blidariu