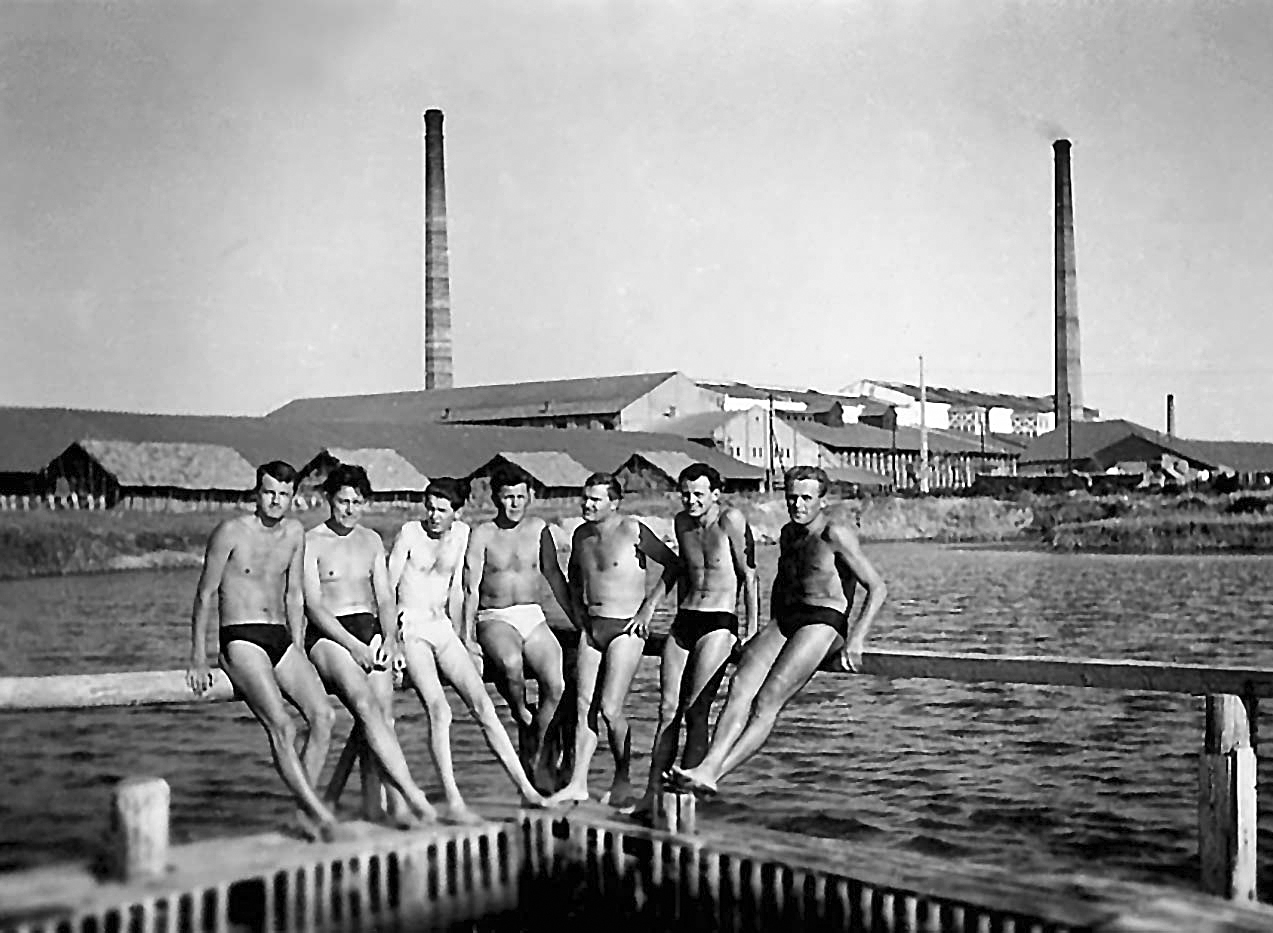 Jimbolia's Swimming Pools (VIDEO)
As Jimbolia's petit bourgeois and proletariat classes grew by the end of the 19th century, new public amenities were gradually being introduced within the circuit of social and public life.
The need for recreation, for leisure, specific for these new urban classes, were detrimental in the development of these new public programs: and several swimming pools, and sport facilities soon appeared. These were financed and developed by various local stakeholders, industrial entrepreneurs or communal associations. Two of these, the Threiß Swimming Pool and Bohn Swimming Pool, have set the standard for such public programs in Jimbolia. Both of these were established around the 1920s and 1930s. They were preceded however, even as early as 1900 by a public steam bath, that operated on a differentiated program for men and women. (4) Here, one would find several bathing hot tubs but also a swimming pool used for teaching lessons. 
The Threiß swimming pool, built by the Hertha Sports Club, included swimming pools, fitted with changing cabins and a restaurant. It was built in a water-filled kaul formerly belonging to the Threiß factory, hence its name. Within the artificially formed lake, wooden basins, ancored on all sides were submerged.(2) The pool's restaurant was located in a fashionable building with a high tower and a generous covered terrace surrounding its sides. A light wooden music pavilion, used by local bands, was also built in its vicinity. The pool was frequented mainly by people from the city and the inhabitants of eastern Jimbolia, (3) but regional swimming competitions were also organised. (1)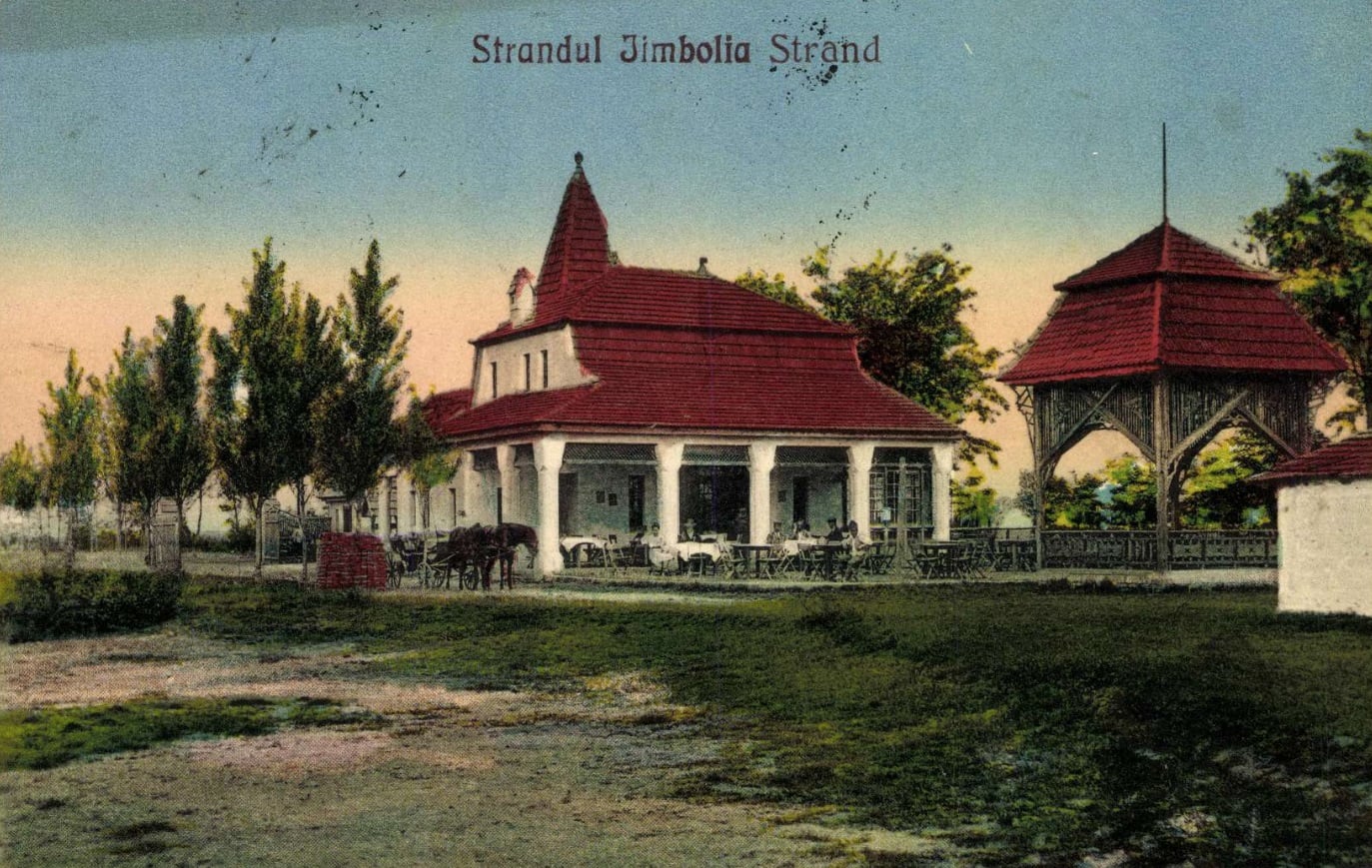 Bohn's pool on the other hand, while not far from the Threiß facility, was inside his factory. It also had wood basins submerged in a lake 4 to 6 meters deep. The large pool had the following dimensions: 30 meters long, 5-6 meters wide and 1.2-1.8 meters deep. Outside these basins, swimming was forbidden, a fact made known by several warning signs written in Romanian, Hungarian and German. The pool was divided into two sections. One part was dedicated to factory officials and paying customers, and the other was intended for the company's workers, who had free access. At first there were 30 cabins on both sides of the pool, but in 1937 another 20 were added on the "royal" side. (3)
The Bohn Pool was frequented mainly by residents of the Futok neighborhood and the western part of the town. During the interwar period, during Sunday's, the atmosphere was maintained by Fraunhofer's band from Comloșu Mic. Refreshing drinks such as soda or raspberry juice, beer, wine, sandwiches, croissants, beef steak and sometimes even fish could be ordered. A 100 square meters sandy beach was created next to the lake.  Sporting facilities were also present, as patrons could play table tennis, bowl on an outdoor alley, or  jump from a 2 meter trampoline. During the month of July, a festival dedicated to swimming and fishing techniques was organized, (3) Francisc Jung, notes that  Bohn's Pool was also fitted with a stage used for various events, a dance floor, a volleyball court, and areas for playing chess or rummy. In 1937, another 30-meter-long basin was built. The basin was built on dry land and launched in the water like a ship.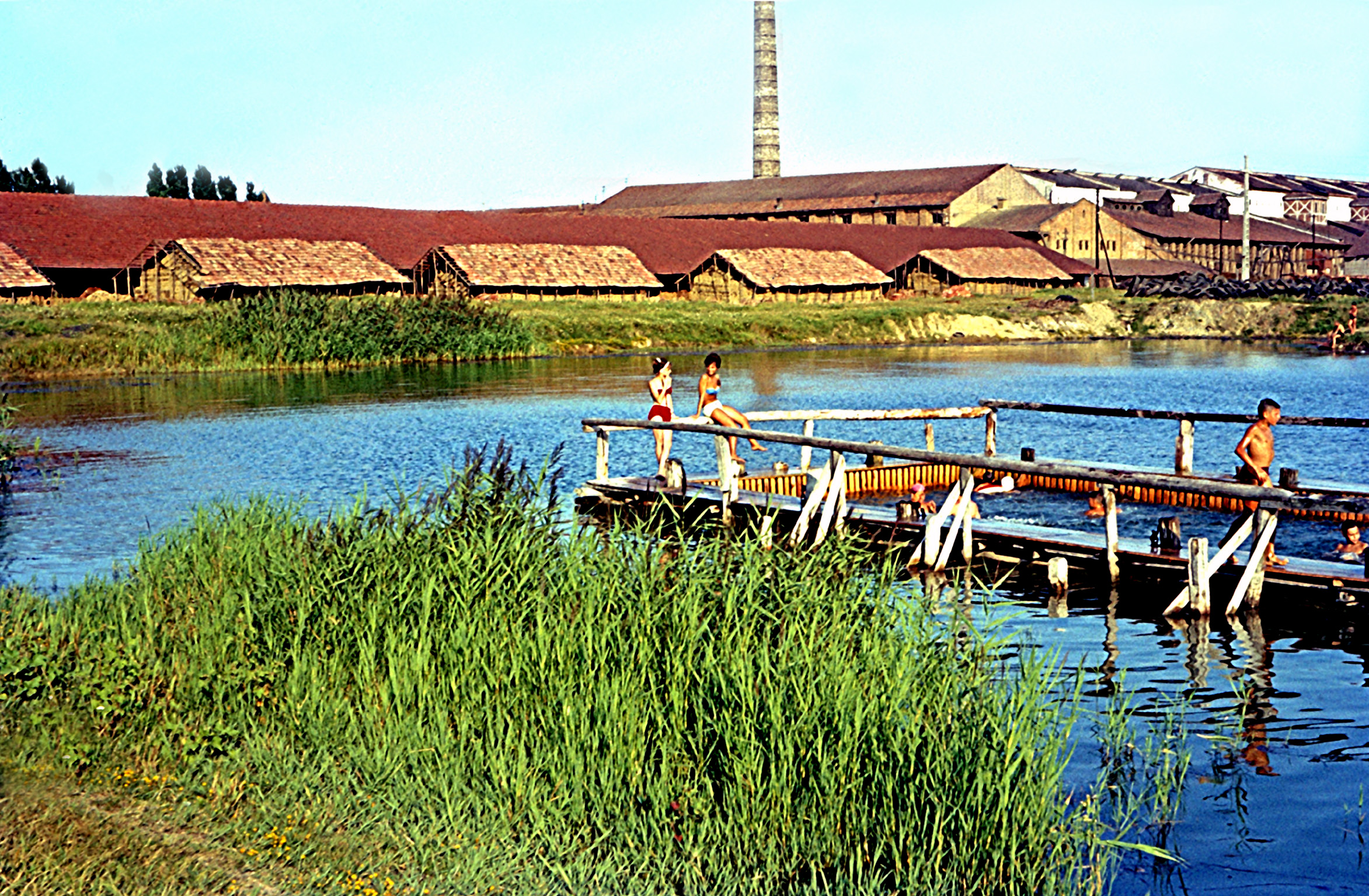 Right next to the swimming pool lay the factory's football field. As its pitch had a foundation made of ceramic materials that ensured excellent drainage, it was famous for the turf's resilience in rainy conditions. 
Both pools were dismantled in the 1960s.
It was not until 1974 that a new swimming pool was set up in Jimbolia. It had a 50 m long and 2 m deep basin, changing cabins and two tennis courts, several table tennis options and a kiosk serving refreshments. The pool is supplied with thermal water. (3)
FULL VIDEO HERE:
Ep. 6 Jimbolia's Swimming Pools

K. H. Gross;

Die Bohnschen Ziegelfabrik

în Heimatbuch des Heidestädtchens Hatzfeld im Banat; Heimatortsgemeinschaft Hatzfeld,1991;

Franz König;

Die Hatzfelder Freibäder

; Heimatblatt Hatzfeld 17, 2010; Heimatortsgemeinschaft Hatzfeld; p. 113

Josef Koch;

Hatzfelder Ortsgeschichte

în Heimatbuch des Heidestädtchens Hatzfeld im Banat; Heimatortsgemeinschaft Hatzfeld, 1991;

Zsombolyaer Zeitung, An XX, Nr. 29, 21 iulie 1907, p. 2;
Text: Sergiu Dema and Cristian Blidariu