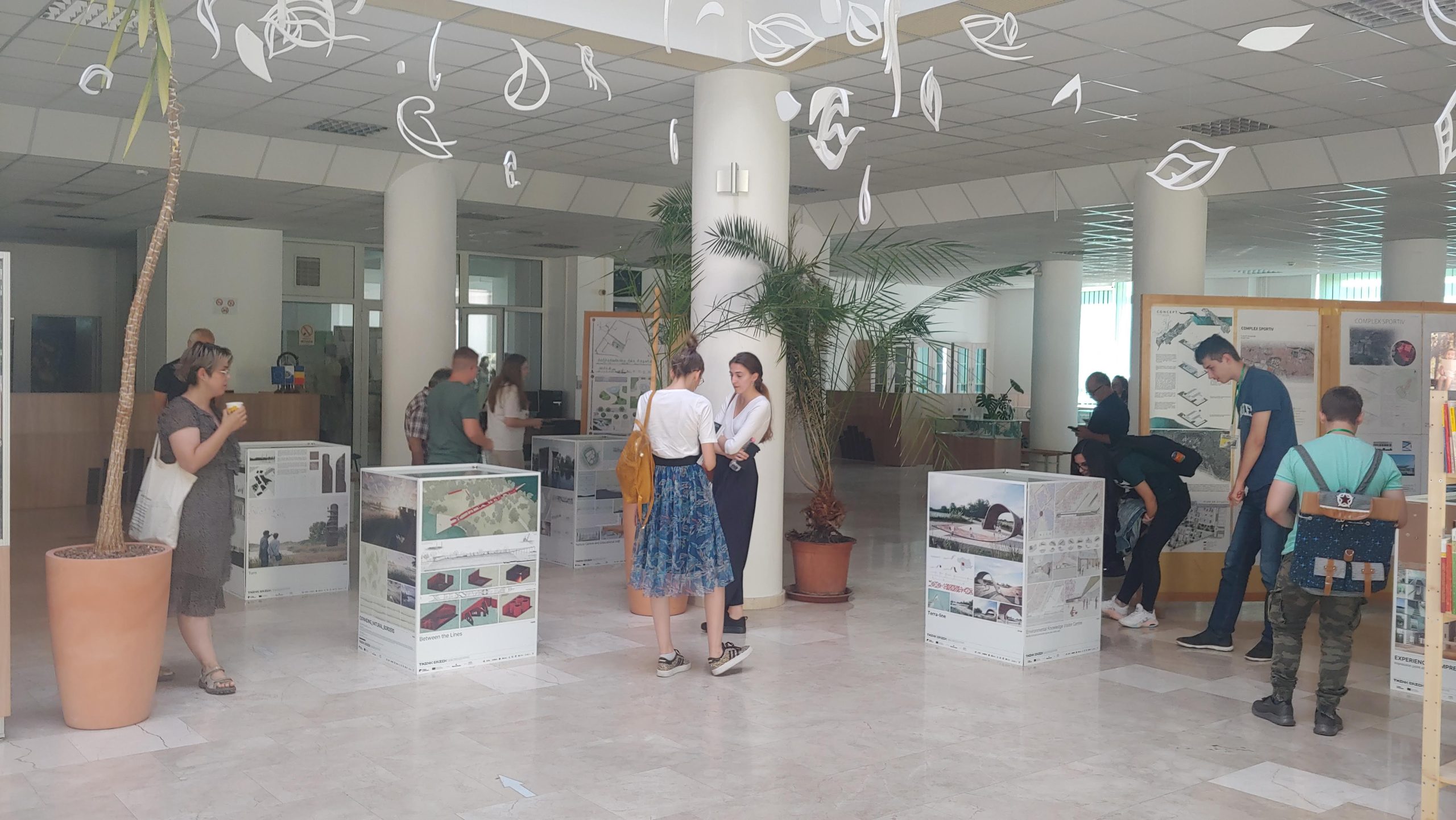 TRIPLEX CONFINIUM at The University Central Library in ORADEA
Triplex Confinium and THINK BRICK were invited by the Faculty of Architecture and Civil Engineering in Oradea to present their pluridisciplinar methodology and project results at the University Central Library as part of the Oradea Campus international summer school. 
Think Brick projects were on display between the 12 th and 13th of July in the main foyer, and could be viewed by more than 50 students of architecture and landscape design from Oradea, Cluj- Napoca, Targu Mures and Debrecen.
Project manager Cristian Blidariu presented the Triplex Confinium methodology during a session of project communications and lectures entitled Pluridisciplinar management of protected areas, to an audience of tutors and professionals from Oradea, Cluj-Napoca, Budapest and Bucharest, as well as students and members of the local community.  The presentation focused on the Triplex pluridisciplinar approach of the Jimbolia site and on the impact of the international competition. Stakeholders from the border town of Salonta were impressed by the results and imagined a similar process for their own town, famous for its Art Nouveau heritage. The presentations were followed by a panel debate focused on the architectural strategies needed for safeguarding heritage sites that are not part of any protection status.
We would like to thank The University of Oradea, and its Dean Professor Marcela Prada for giving us this opportunity to talk about our project and place it in a network of similar endeavors.